Big-SeanAward Winning G.O.O.D. Music and Def Jam recording artist Big Sean celebrates the official launch of his non- ‐profit, the Sean Anderson Foundation, with a new campaign on Prizeo, the premier celebrity charity fundraising digital platform to raise funds to help bring P'Tones Records, a free afterschool recording studio music program, to Sean's hometown of Detroit. The campaign is live on Prizeo today and end will on August 19th with the winner announced and notified on August 20th.
big-sean-fanBig Sean is really in the giving spirit recently he showed up as a surprise with MTV in tow to one of his biggest fans home, who is paralyzed to play him his new album Hall of Fame. While sitting on the couch in his living room, he gave him a first listen to the August 27 release.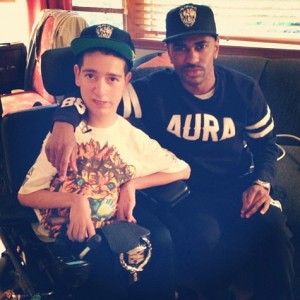 "I just wanted to give him that experience," said Sean. "I wish my favorite rapper would've come to my house and played their album for me. I just wanted to make that moment happen and make his family proud."
Back to the giving which also includes some MTV Love. For micro- ‐donations starting at only $3, fans will be entered into the grand- ‐prize drawing. The grand- ‐prize winner, chosen at random, will accompany Big Sean to the MTV Video Music Awards on August 25th in Brooklyn, NY.
The Sean Michael Anderson Foundation is a Michigan non- ‐profit corporation aimed at assisting in the education, health, safety and well- ‐being of Detroit Area school- ‐ age youth as well as disadvantaged youth in other areas across the nation.
P'Tones Records is an organization that opens studios nationwide and provides teens from disadvantaged neighborhoods the opportunity to partake in a hands- ‐on afterschool music program, running a mini- ‐record label set in a recording studio environment.
"My vision for the Sean Anderson Foundation is simply to make the lives of young people better, " says Big Sean. "We are excited to partner with Prizeo for our first fundraising campaign designed to help bring P'Tones Records, an afterschool music program that I really believe in, to my hometown of Detroit"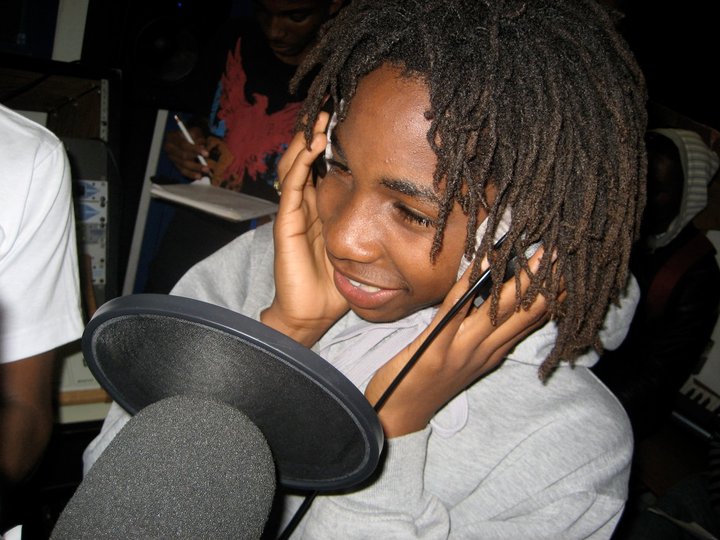 "We are delighted to partner with Big Sean to raise both funds and awareness of the mission of the Sean Anderson Foundation and P'Tones Records," says Leo Seigal, Co- ‐founder of Prizeo.
As extra incentive, Big Sean will reward fans of certain, stipulated donation levels with a range of exclusive rewards including his highly anticipated new album Hall of Fame which will be released on August 27th, autographed Aura Gold merchandise and Hall of Fame Sol Republic Headphones. And the campaign's top sharer —the donor who shares a personalized link to Sean's Prizeo page on Facebook and Twitter and gets the most friends and family to contribute to the cause—will win a pair of the new and exclusive Big Sean designed Adidas Sneakers, as well as a follow by Big Sean on Twitter and Instagram. Congrats to Big Sean on the launch of his foundation and to our friends at P-Tones on this endeavor. Be sure to support it BCG Family, Giving is Good!
Source:
http://theblackmancan.org/2013/08/10/source-big-sean-kicks-off-official-launch-of-sean-anderson-foundation-by-giving-back/